5th China Int'l Diesel Engine Summit Embraces National V Emission Standards
2016-11-22 Author: Source:
Summarize:www chinabuses org: On November 17-18, the 5th China International Diesel Engine Summit was held in Beijing Engine
www.chinabuses.org: On November 17-18, the 5th China International Diesel Engine Summit was held in Beijing. Engine makers from both home and abroad attended the event. During the summit, seminars were held and speeches were delivered to cover a diversity of issues and challenges confronted by the industry, including the current development status of China's diesel engine industry, the new energy conservation and emission reduction policies, fuel consumption standards, new technological breakthroughs and development trend of commercial vehicles.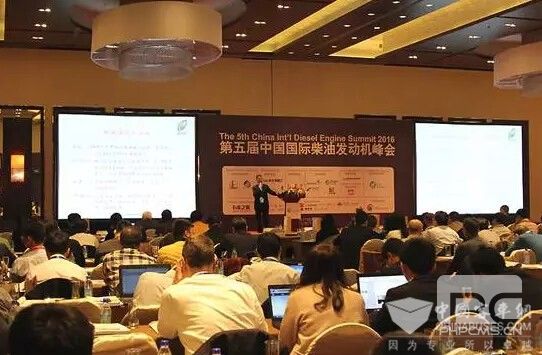 Starting from January 1st, China's National V Emission Standards will officially take effect. Engineering machineries and agricultural machineries are also required to equip engines in line with standards set by the third phase of Non-Road Machinery Standards. In Beijing, National VI Emission Standards are expected to take effect in 2017.
Qin Jian, General Manager of Jiangsu Kelas Automotive Environmental Protection Technology Co., Ltd., was invited to share his insights on the upcoming National V Emission Standards and showcase his company's comprehensive solutions. According to the general manager, his company has rolled out a wide spectrum of products to help vehicles cut emissions and reduce pollutants, such as Chi Chang anti-crystallization vehicle urea, Bin Chang low-temperature vehicle urea, SCR nozzle detergent, and DOC/POC cleaning & protection agent.
Along with the implementation of National V Emission Standards, enterprises involved in manufacturing commercial vehicles, non-road engineering machineries, and engines, etc. are all faced with mounting challenges. The 5th China International Diesel Engine Summit is a timely call for all enterprises to make concerted efforts to make full preparations for the more stringent emission standards in China in the near future.

Editor:
Related China Bus News