GREE Shareholders Vote Yes to Purchase Zhuhai Yinlong
2016-11-01 Source:www.chinabuses.org
Summarize:On October 28, GREE (000651) held the first extraordinary general meeting in 2016 for shareholders, reaching its final decision to purchase Zhuhai Yinlong, an enterprise involved in making power batteries.
www.chinabuses.org: On October 28, GREE (000651) held the first extraordinary general meeting in 2016 for shareholders, reaching its final decision to purchase Zhuhai Yinlong, an enterprise involved in making power batteries.

Earlier sources revealed that Gree would buy Zhuhai Yinlong with 13 billion RMB, making the latter its wholly owned subsidiary. Gree was also planning to raise funds amounting to no more than 9.694 billion RMB from eight specific investors in the manner of non-public offering of shares. All the money raised will be used for Zhuhai Yinlong's construction and investment projects, including Hebei Yinlong Lithium Production Line, the relocation (second phase) of Shijiazhuang Zhongbo Automobile Co., Ltd., Hebei Yinlong Power Storage Module Production Base, Hebei Guangtong Electric Special Vehicle Production Base, and the construction of the Research & Development Center at the headquarters of Zhuhai Yinlong.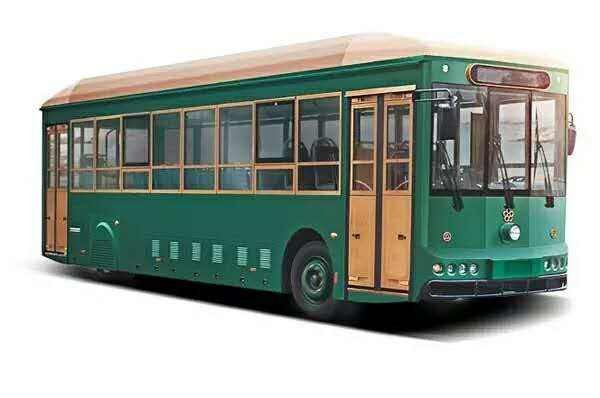 Yinlong new energy city bus

Since 2015, Gree has been experience a downward movement in its business. Its business revenue and its net profits both went down by 29% and 11% year on year. In the earlier half of 2016, its business revenue, which stood at 49.182 billion RMB, was still down by 1.85% year on year. Shareholders from Gree have already pointed out that the domestic air-conditioner market has reached saturation stage. To continue relying on manufacturing air-conditioners can hardly sustain its robust business growth in the past decades.

Against such a backdrop, to diversify its business into such promising areas as new energy vehicles, smart phones, automatic equipment, is a strategic move for the brand, showing it is now striving for its next 100 billion RMB goal.

On October 30, Gree released a business report, showing that air-conditioner maker reaped a business revenue of 33.246 billion RMB in the third quarter this year, up by 5.84% year on year. Its net profits attributable to shareholders of listed companies reached 4.827 billion RMB, up by 14.05% year on year. Its basic earnings per share registered at 0.80 RMB, up by 14.29% year on year.

Positioning itself as one of the leading enterprises in the new energy field, Zhuhai Yinlong is specialized in research & development, production and sales of lithium titanate (Li2TiO3), new energy vehicles, power storage systems, and recharging facilities. So far, the company has formed its own competitive edge in R&D and production of raw materials for batteries, battery pack, electric motors, electric controls for new energy vehicles. It has also successfully cultivated a balanced industrial chain with a diversified product line.

Wei Yincang, president of Yinlong Group, recently announced that the company is planning to make total investments of 35 billion RMB in the next five years to further boost its production capacity. Statistics show that the company sold 1,844 units new energy buses in the first eight months this year, ranking the seventh in the industry and it has been moving upward very fast. Currently, Yinlong new energy vehicles have made their way to Beijing, Shenzhen, Handan, and Zhuhai, etc. Yinlong electric double-deckers are working smoothly on a tour bus route in the capital, which has been constantly placing more orders for Yinlong new energy buses.

The fourth generation of Yinlong high energy density lithium titanate nano materials, its fourth generation high power batteries, fast recharging buses and logistic vehicles have all gone into mass production. Its new factory located in Wu'an, Hebei Province has already been put into production. In addition, the company has already established Altairnana Materials Research Institute. In the near future, the company is planning to set up its new energy industrial park in Chengdu and Lanzhou.

Insiders believe the deal to purchase Zhuhai Yinlong will create a win-win situation for both companies. First and foremost, Gree and Zhuhai Yinlong complement each other's business. While joining Gree, Zhuhai Yinlong can get more financial supports. For long, Gree has set up mature R&D platform and boasts formidable strengths in manufacturing air-conditioners. Dong Mingzhu, President of Gree, has repeatedly asserted that the move to buy Zhuhai Yinlong is not to manufacture vehicles, but to make full use of lithium titanate battery technologies, which will give a huge boost to Gree's own power storage business.

Editor:
Related China Bus News