135 Units Huanghai Hybrid Buses Went into Operation in Dandong
2016-09-13 Source:www.chinabuses.org
Summarize:www chinabuses org: Recently, 135 units Huanghai DD6851PHEV2N hybrid buses went into official operation in Dandong
www.chinabuses.org: Recently, 135 units Huanghai DD6851PHEV2N hybrid buses went into official operation in Dandong. As the latest new energy vehicle developed by Huanghai, DD6851PHEV2N hybrid bus, with lower body weight, boasts high standards in vehicle intelligence, safety, and environmental friendliness. Just two months ago, the city introduced 20 units Huanghai clean energy buses on its road.
Huanghai DD6851PHEV2N hybrid buses

From LNG buses to plug-in hybrid buses, Dandong municipal government and Dandong Public Transportation have been always committed to promoting the cause of energy conservation and emission reduction and improving urban public transportation facilities. In recent years, the city has seen a large number of environmentally friendly buses appearing on its road.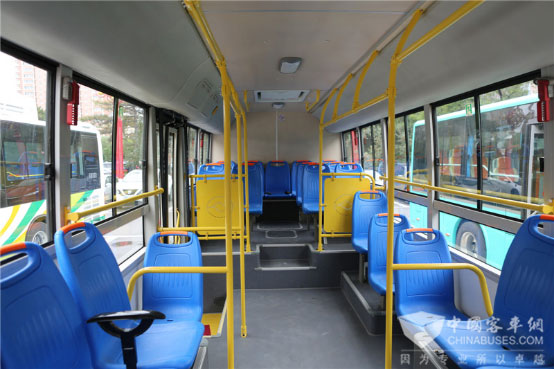 Interior of Huanghai DD6851PHEV2N

Measuring 8.5 meters in length and 2.43 meters in width, Huanghai DD6851PHEV2N hybrid bus boasts spacious and comfortable interior. Curtain and seats furnishings inside the vehicle are all made of water-proof, easy-cleaning, non-combustible and anti-corrosive materials. Its intelligent broadcasting system which includes three electronic station plates and one LED screen, ensures that all passengers know the detailed information of each bus stations along the route. With monocoque body structure, the bus has successfully cut its weight and improved its overall strength. In addition, having gone through cathode electrophoresis procedure, the vehicle has much less likelihood of being damaged by rusting.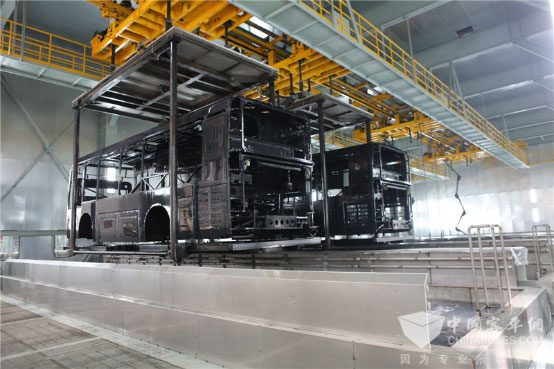 Cathodic Electrodeposion Coating was adopted

Equipped with parallel hybrid power system and permanent magnetic synchronous electric motor, the bus can be solely powered by its electric motor or its engine. When its hybrid system is shut down, the bus can be powered by engine + AMT, and vice versa. Thus, towing services are totally unnecessary for the bus. With the latest AMT automatic transmission gearbox, the bus can be easily maneuvered by drivers, freeing them from repetitive manual work.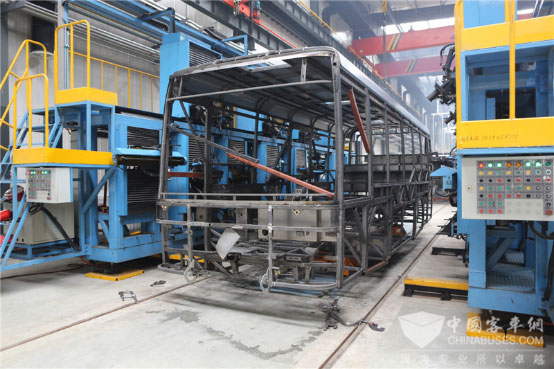 hexahedral welding was used on body

In addition, its lithium manganate battery has high safety standards and long life expectancy. By improving the quality of battery unit, the battery system in the vehicle can easily last for over eight years. In response to the extremely low temperatures in Dandong, the bus has an effective heating and insulation solution, ensuring the smooth recharging and discharging of its battery system. 
Editor:
Related China Bus News