King Long, Golden Dragon and Higer All in Pursuit of Highest Craftsmanship
2016-09-01 Author: Source:www.chinabuses.org
www.chinabuses.org: Since 2016, King Long has launched a series of technician competitions, such as "King Long Craftsman", the seventh King Long Employee Skills Competition, etc. By holding all these events, the bus maker aims to further cultivate a team of highly skilled technicians and workers. "To roll out the best quality bus products, we should have the customers' meticulous eye and hold the highest professional standards", says one staff from King Long. With highly refined artistic taste and unique dynamics, King Long coaches for VIP reception have long become synonymous with luxury and elegance.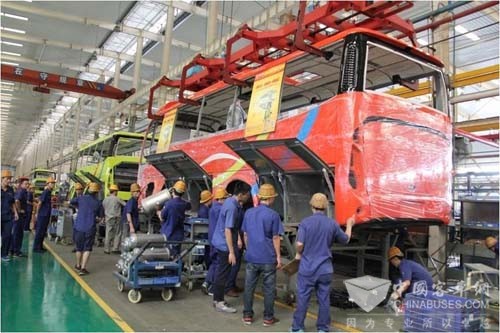 King Long Automotive Boutique Technology Competition
In February, 2016, Golden Dragon set up a special training center to provide training courses for its workers. In May this year, it held a competition for all its welders. Always putting the highest craftsmanship as its constant pursuit, Golden Dragon now has many legendary stories about its vehicles working smoothly for over one million kilometers without any major breakdowns.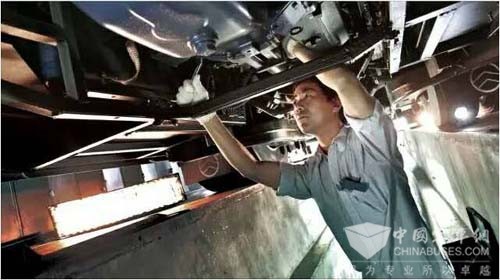 Golden Dragon workers create every product in the spirit of craftsman
Higer's pursuit of highest craftsmanship is fully revealed in every staff member's enthusiasm for their work and their relentless efforts to achieve perfection. In late June this year, Higer officially kicked off a new round of activities to encourage its staff members to set even higher standards for themselves and become new trend-setters in the global bus manufacturing industry.

Higer technicians work in a craftsman's spirit
King Long, Golden Dragon and Higer are three bus brands wholly owned by Xiamen King Long Motor Group Co., Ltd.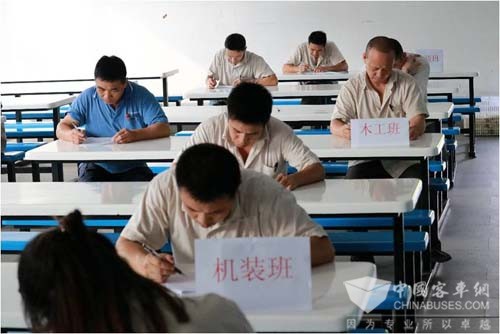 Employee skills competition
Editor:Daisy
Related China Bus News