Bonluck Coaches Get Fiji Olympic Heroes Home
2016-08-26 Source:www.chinabuses.org
Summarize:Fiji's players get back home by Bonluck coach after winning the men's rugby sevens gold medal match against Britain at the Summer Olympics in Rio de Janeiro, Brazil, Thursday, Aug. 11, 2016.
www.chinabuses.org: Rugby, the national sport of Fiji, is the one sport that every Fijian seems to love! Almost every villiage and school has a rugby team of their own. With 30 athletes sent to join men's sevens rugby and football, "Stratospheric" Fiji claimed their first Olympic medal ever by hammering Britain 43-7 to win the inaugural men's rugby sevens final at the Rio Games on Aug. 11, 2016.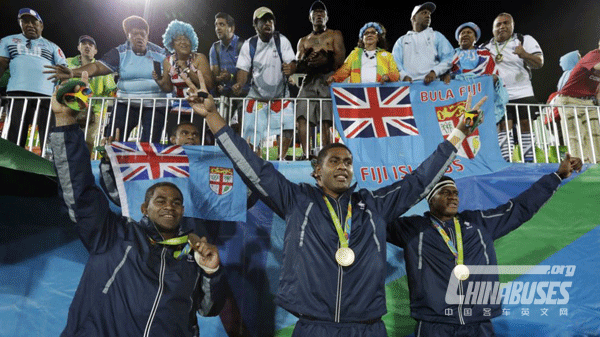 Award Ceremony for Fijian Golden Olympians

Recently, Fiji was gearing up to welcome their gold medal winning rugby sevens team back from Rio. Thousands turns out to welcome Fiji's Olympic heroes and the Bonluck coach was honored to be selected as the designated official coaches to transport the arriving "Olympic herioes" back home.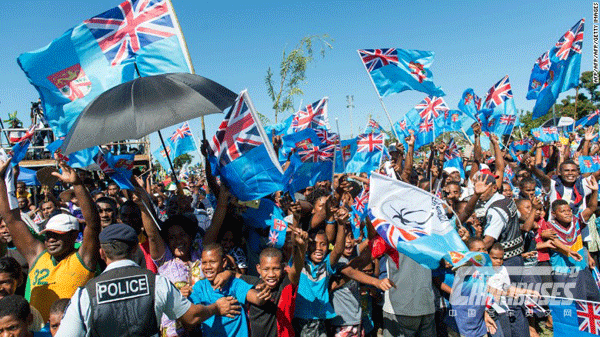 Fijian fans welcomed the team home in numbers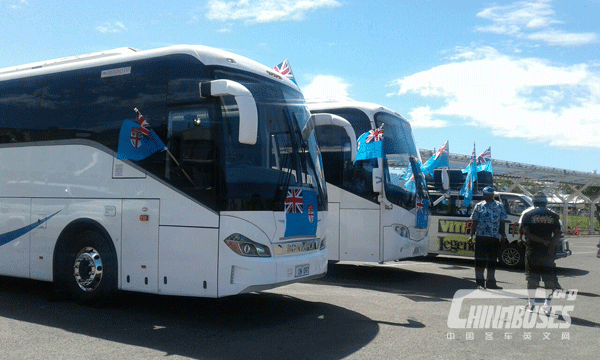 Bonluck JXK6126 was designated as the official coaches to transprot the arriving Olympians

The bonluck model for the Olympic heroes transport is a classic JXK6126, which has captured high attention locally since its unveil. Bonluck's JXK6126 12.6 metre, 47 seat coach has an Allision T390 transmission providing the highest level torque (up to 380kW and 1650 N.m). The coaches have an automatic transmission which can save you fuel and money, Load-Based Shift Scheduling (LBSS), automatic prognostics system, as well as Shift Energy Management (SEM) – a new programme that dynamically manages torque through the transmission to increase durability and offer higher ratings capability, ensure the optimum operation of the Vehicle Acceleration Control (VAC) and Super Economic Shift Scheduling (SESS).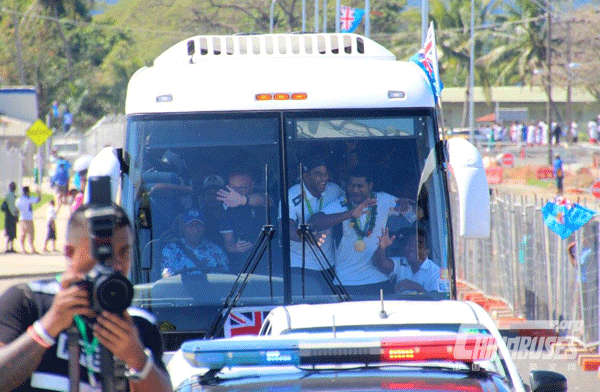 Olympians went home on Bonluck Coaches

As a member of PRESIDENT series, Bonluck JXK6126 has been designed in a concise but magnificent, solemn and rounded style. Its Optimum interior design has been developed in line with the specific needs of Fiji market. In addition to interiors, the Narva lights improted from Australia also dignify the coaches. Besides, the front headlamp frame has adopted an outward facing style, which brings great convience and a feeling of unity. The JXK6126 coach has a U-shaped frame which allows a side tilt angle of 42 degrees for optimum safety. The high quality together with its affinity allow it meet the market in Fiji.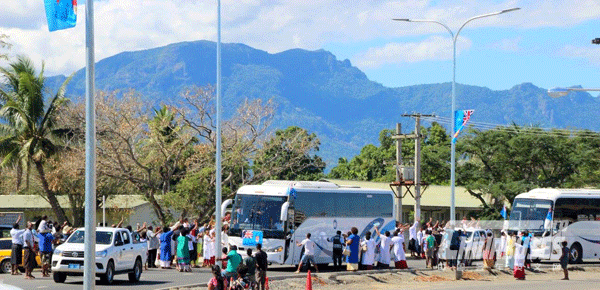 Bonluck JXK6126 left with Fijian Olympians

The Bonluck JXK6126, with a consise, modern appearance and safety, has found favor in Fiji citizen's eyes. As the relationship between the two countries further warms up and trade cooperation increases, Bonluck will cross on a new level in Fiji.

Editor:
Related China Bus News