100 Wuzhoulong Airport Shuttle Buses Exported to Saudi Arabia
2016-07-22 Source:www.chinabuses.org
www.chinabuses.org: Recently, Shenzhen-based Wuzhoulong Motors successfully secured a deal with Saudi Arabia for providing 100 shuttle buses to the country, which will be chiefly used at the country's airports. Thanks to the booming tour industry, a rising number of visitors are traveling to Saudi Arabia. For this reason, the country is purchasing high-quality buses to provide better transportation services for international tourists.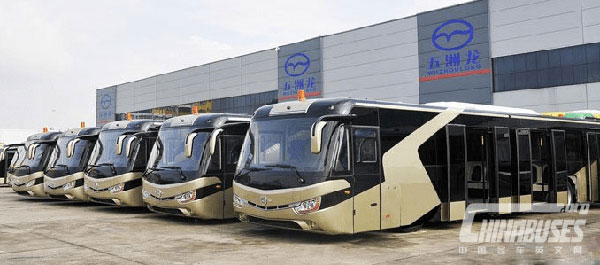 As one of the innovative bus makers in China, Wuzhoulong started its overseas expansion in 2006. After a decade's hard work, it has made its way into 40-plus countries and region across the globe. In the Middle East, especially in Saudi Arabia and UAE, Wuzhoulong has a particularly solid position.

In 2013, Wuzhoulong exported its first batch of buses to Saudi Arabia for airport transportation services. To adapt to the scorching hot weather in the country, the bus maker has done a lot of researches so that its vehicles can deliver highly reliable performances. In 2014, Saudi Arabia bought additional 12 units Wuzhoulong VIP buses for airport use, which are exclusively used for the royal family in the country. In 2015, along with the elevation of Sino-Saudi Arabia relations to comprehensive strategic partnership, Wuzhoulong has been blessed with orders from the Middle East country.

Editor:
Related China Bus News