CRRC Trolleybus Secures Deals in Ningbo and Tangshan
2016-06-17 Author: Source:www.chinabuses.org
www.chinabuses.org: Confronted with rising environmental problems, China's cities have long realized the pressing needs to develop green public transport. In response to this new development trend, CRRC Zhuzhou Electric Motor Co., Ltd. (hereafter referred to as CRRC Zhuzhou) has been working constantly to promote energy-storage type modern trolleybus and other green and intelligent vehicles.

Powered by super capacitor, the trolleybus developed by CRRC Zhuzhou can be recharged in ten seconds. So far, the vehicle has made its way to Ningbo, earning great popularity among the public and becoming a new urban highlight in the city.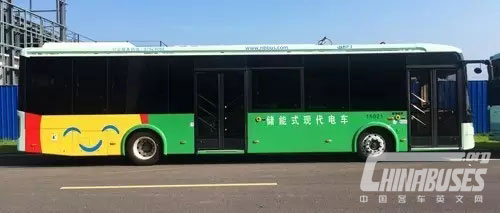 On June 12, Zhejiang CRRC Trolleybus Company, which is owned by CRRC Zhuzhou, secured deals with Ningbo and Tangshan for providing trolleybuses to the two cities. Ningbo Chengxiang Public Transport Co., Ltd. and Ningbo Dongfang Bus Service Co., Ltd. and Ningbo Gongyun Public Transport Co., Ltd. jointly signed a purchase contract with Zhejiang CRRC Company. According to their deal, 120 units trolleybuses will be introduced to Yinzhou District in Ningbo this year. By the end of this year, these 12-meter super-capacitor vehicles will be put on bus route No. 177, No. 639, and No. 909.

Tangshan Zhongcheng Transport Development Co., Ltd. also signed a deal with Zhejiang CRRC Company for 15 units of 18-meter super-capacitor trolleybuses. After their delivery, they will be put into operation on the first BRT line in Tangshan city. The deal also marks the official entry of Zhejiang CRRC Company's 18-meter super-capacitor trolleybus into North China market.


So far, Zhejiang CRRC Company has already secured deals with Lanzhou, Fuzhou, and Ningbo for large batches of vehicles. Moreover, the 18-meter super-capacitor trolleybus is now on trial operation in Graz, Austria.

Editor:Daisy
Related China Bus News