Salvador Caetano has Factory in China:Brilliance Caetano Group
2014-03-04 Source:www.chinabuses.org
Summarize:The new industrial project of Salvador Caetano in Asia was established in partnership with the Chinese company Brilliance Auto (Special Vehicles Division), with an initial investment of 8 million euros With three production lines that will be installed by 2015, the new plant of Salvador Caetano Indústria will manufacture buses for special services: airport, school, double deck and urban electric
www.chinabuses.org: The new industrial project of Salvador Caetano in Asia was established in partnership with the Chinese company Brilliance Auto (Special Vehicles Division), with an initial investment of 8 million euros. With three production lines that will be installed by 2015, the new plant of Salvador Caetano Indústria will manufacture buses for special services: airport, school, double deck and urban electric.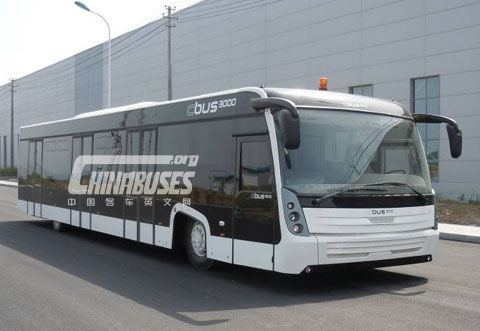 At this moment the plant has an annual total installed capacity of 150 units and, depending on the market demand, it can be increased up to 300 units. It is expected to create about 250 jobs in the first years of activity.
Brilliance Caetano, which started producrion in November 2013, is the first industrial project of Salvador Caetano Group in Asia and is a joint venture with Brilliance Auto (Special Vehicles Division), a local company of Huachen Group connected to the automobile sector, with a share of 50% for both parties. The new factory is located in the Economic & Technological Development Zone of Dalian, between Beijing and the Korean Peninsula, and occupies a covered area of 3.2 hectares.

For this year the forecast is to send 120 kits in CKD (Completely Knock Down) from the factory in Vila Nova de Gaia in Portugal to the Dalian plant, representing a turnover of 10 million euros in exports.
Editor:
Related China Bus News