Shaolin Medium & Small Buses Tours Perfectly End in Shandong Province
2013-03-15 Source:www.chinabuses.org
Summarize:In March 5th 2013, a series of medium & small city buses show tours, held by Shaolin Bus, was successfully finished in Liangshan County, Shandong Province The tour lasted seven days, which was to let local customers be more familiar with Shaolin medium & small city buses' high performance and have a experience with the comfort and good handle performance
www.chinabuses.org: In March 5th 2013, a series of medium & small city buses show tours, held by Shaolin Bus, was successfully finished in Liangshan County, Shandong Province. The tour lasted seven days, which was to let local customers be more familiar with Shaolin medium & small city buses' high performance and have a experience with the comfort and good handle performance.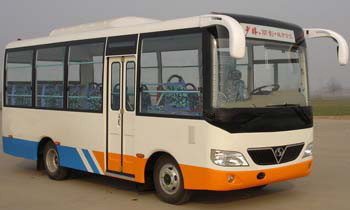 Shaolin SLG6660C3GE bus

During the tour, Shaolin SLG6660C3GE bus and Shaolin SLG6730C4GE city bus attracted the visitors eyes most. Many visitors have a new knowledge towards Shaolin Bus now. Besides, the public transportation company in Cao County, Heze City, purchased the order of 30 units of Shaolin city buses this time and wished to have a long cooperation with Shaolin Bus in the future.

Through this tour, Shaolin Bus not only establishes its own customers' relationship but also form its own user's sources. After the tour, Shaolin could more knew about the users' purchasing needs and help the manager's expanding the markets for the product sales and improvement.
Editor:
Related China Bus News