The Future Development Strategy of Shaolin: New Energy Bus Development
2012-09-18 Source:www.chinabuses.org
Summarize:Shaolin Bus started its new energy bus project in 1998 In 2009, Shaolin Bus set up its new energy auto research institute and self develop its new energy auto products And now, Shaolin Bus has its relative mature developing and application in the super capacitor, permanent magnet synchronous motor and whole vehicle controller etc

www.chinabuses.org: Henan Shaolin Auto Co., Ltd as one of Chinese bus manufacturing companies, is now manufacturing large and medium light road bus, tourist bus, city bus, the new energy bus, special vehicle and bus chassis and other products platform.

Shaolin Bus started its new energy bus project in 1998. In 2009, Shaolin Bus set up its new energy auto research institute and self develop its new energy auto products. And now, Shaolin Bus has its relative mature developing and application in the super capacitor, permanent magnet synchronous motor and whole vehicle controller etc.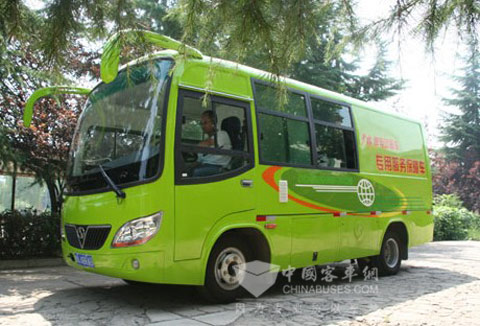 New energy bus of Shaolin Bus

From the director of the new energy auto research institute, it is know more information about Shaolin new energy development. In Feb. 2009, the new energy auto research institute was set up. In the same year of April, the first unit of the hybrid city bus was successfully off line. In Dec, the first pure electric city bus was also successfully off line.

In 2010, the new energy bus SLG6120HEV, SLG6105EV, SLG6120EV products and pure electric passenger car chassis SLG6100DR passed through the National Ministry of new energy vehicles production qualification examination and accepted in the Ministry of Industry 216 Award Announcement. They were included in the first batch of energy-saving and new energy vehicle demonstration and application recommended models directory, in November awarded the first "mayor of Zhengzhou Quality Award"; 2011 awarded Zhengzhou City, "May Day" labor certificates, Henan Province, "May Day" labor certificates "Shaolin" brand into the Chinese column 500 most valuable brands.

Shaolin Bus is still regarding the new energy bus' development as its main project to accelerate its development by bringing in the advance talent and the related test equipment to make Shaolin Bus known in the new energy bus industry.
Editor:
Related China Bus News