Balqon Receives $490,000 Order for Heary-duty Electric Drive Systems from China
2010-09-07 Author: Source:www.chinabuses.org
www.chinabuses.org: Balqon Corporation, a developer and manufacturer of zero emissions, heavy-duty electric vehicles and drive systems (earlier post), has received a $490,000 order for electric drive systems under a new dealer agreement with DynaProTech, a composite automotive parts manufacturer in the People's Republic of China.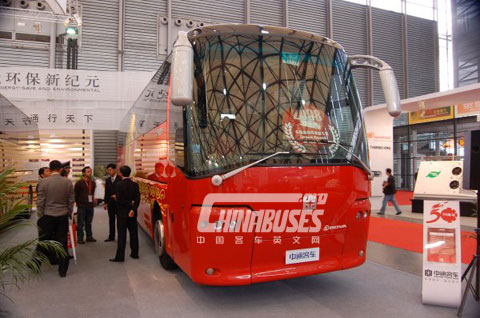 Zhongtong electirc bus

Under the terms of the dealer agreement, DynaProTech plans to integrate Balqon's zero-emissions electric drive systems into among others fully electric driven buses, heavy-duty trucks, light commercial vehicles and automobiles for use throughout China. DynaProTech will also provide servicing and parts for Balqon's products throughout China.
The relationship with DynaProTech comes at a time where China is expected to increase spending in the alternative-energy vehicle industry. Earlier this year the Shanghai Securities News reported (without citation) that China may invest more than 100 billion yuan (approximately US$14.8 billion) in the alternative-energy vehicles industry during the next 10 years.
Editor:ida
Related China Bus News