Ankai Electric Buses Launch Hefei in Batch
2010-01-18 Author: Source:www.chinabuses.org
www.chinabuses.org: On 14 January 2009, 20 new Ankai electric buses were ready on charging station of the 3rd public transport parking & maintenance lot in the Hefei Economic Development Zone. It is known that all these Ankai HFF6120G03EV buses are 12 meters long with 32 seats, warning system and walkie-talkie for safety.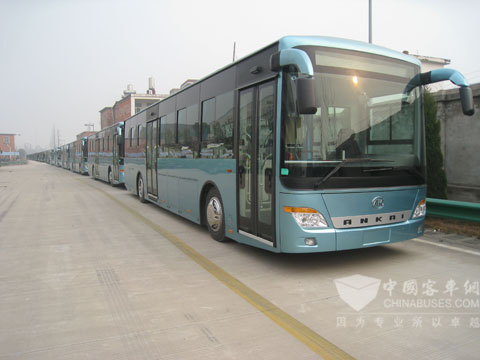 Ankai pure electric buses
It is understood that HFF6120G03EV pure electric bus takes 12 groups of lithium cells with the replacement of the traditional engine with electric power system. The cell groups contain 300kw/h power. The 3-5 hours charging can afford to the driving over 160km with air-conditioner (AC) and 250-300km without AC.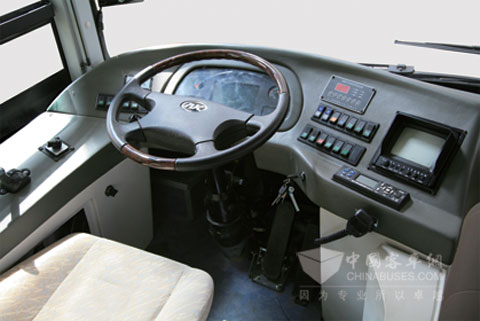 Driver Cab

There are 30 charging equipments and one large alternator on the charging station. And the professional technicians work here to make sure the smooth operation of the equipments.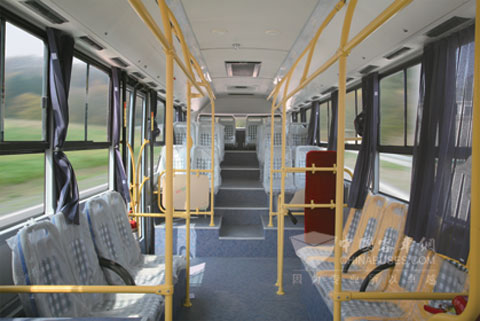 Passenger Compartment
In addition, there are some human-centered design such as the driver seat with ergonomics, the convenient low floor and the specialized equipments for the disabled in these 30 Ankai buses. Meanwhile, the electric power system greatly reduces noise and offers more comfort and convenience to the passengers.
It is known that the release and the forthcoming operation of these buses contribute to the endless effort of the government and the company. It indicates the development of the new energy vehicles is the future direction and also the consensus of the government and the corporation. We totally believe that the day when the new energy vehicles are all- pervading is not so far with the summoning of the government and the core development objective of the new energy vehicles of the companies.
The first electric buses will be operated and some of them will be used in No.18 bus line in recent days.

Editor:Andrea
Related China Bus News