Foton Makes Video to Raise More People's Awareness of Bus Safety
2017-02-24 Author: Source:www.chinabuses.org
Summarize:Recently, one of China's leading bus makers, Foton made a special video to raise more people's awareness of bus safety The video, just like the safety education video passengers usually watch while taking the planes, will usher a new era for land transportation
www.chinabuses.org: Recently, one of China's leading bus makers, Foton made a special video to raise more people's awareness of bus safety. The video, just like the safety education video passengers usually watch while taking the planes, will usher a new era for land transportation.
In the future, when passengers step on Foton buses, they will have the chance to watch the video, getting more aware of the importance of bus travel safety and knowing how to protect themselves during bus travels, such as standard procedures in taking buses and correct reactions in emergencies.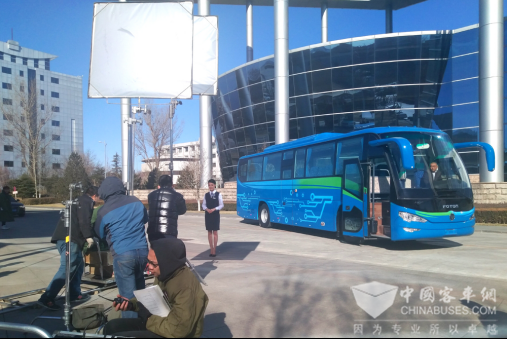 Having always been bearing passengers' safety in mind, Foton made China's first bus travel safety video to push the bus travel safety standards to a new historical height.
Currently, Foton buses and coaches, equipped with sealed monocoque body structures, ACC, EBS, and ESC, have greatly improved their overall reliability, and thus become well received in the market both at home and abroad. Foton AUV BJ6122, BJ6129, BJ6902, BJ6852, BJ6113 and BJ6590 have all stood a host of stringent tests and well exceeded customers' expectations, playing an increasingly important role in many bus operators' daily operation.
"Our (Foton) buses and coaches are built on a host of stringent safety standards. We have always been committed to developing and producing high quality and highly reliable bus products and constantly improving the land transportation's safety standards", says Han Peng, Brand Director of Foton AUV Bus and Foton Automobile Group. After the release of Foton's bus travel safety video, some bus experts spoke highly of it, saying it is set to upgrade bus safety passive. They all called for the implementation of such a bus travel safety video as the industry standards.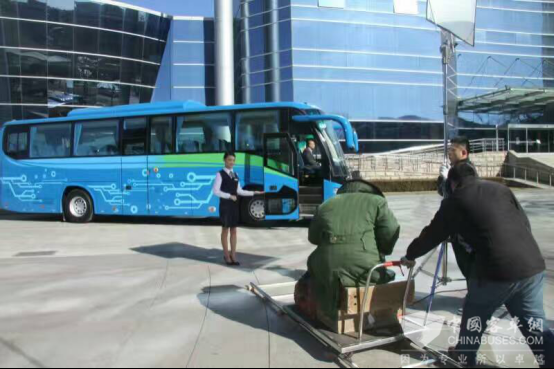 In preparing for 2017 annual NPC and CPPCC sessions, Foton is hoping to form better bus travel safety standards with experts and legislators working in this field and bring China's bus travel safety standards to a new height.
Editor:ida
Related China Bus News