Yutong Airfield Buses and T7 High-end Business Vehicles Delivered to Tibet Airlines
2017-02-15 Author: Source:www.chinabuses.org
Summarize:On February 9, a batch of Yutong ZK6140BD airfield buses and T7 high-end business vehicles were officially delivered to Tibet Airlines at Chengdu Shuangliu International Airport After the delivery, Yutong will send a team of experts and engineers to offer professional training programs to all drivers
www.chinabuses.org: On February 9, a batch of Yutong ZK6140BD airfield buses and T7 high-end business vehicles were officially delivered to Tibet Airlines at Chengdu Shuangliu International Airport. After the delivery, Yutong will send a team of experts and engineers to offer professional training programs to all drivers.
As a special vehicle for airfield transportation, ZK6140BD has won the certificate from Civil Aviation Administration of China (CAAC). Boasting international competitiveness in quality standards and vehicle design, ZK6140BD is equipped with a monocoque body structure and a high horsepower engine, and thus it delivers reliable and powerful performances.
Yutong T7 high-end business vehicle was officially launched in 2015 after over a decade's hard work in research and design. Having raised the bar of China's high-end business vehicle manufacturing technologies to a new historical height, Yutong T7 has been gaining rising popularity among governments, enterprises and bus operators. In 2016 alone, it appeared at a number of high-profile events, including the annual NPC and CPPCC sessions, Bo'ao Asia Forum, G20 Summit, etc.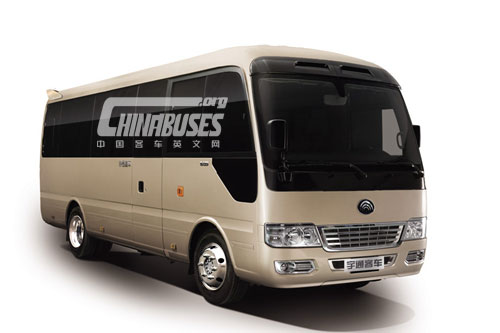 Yutong T7
Editor:ida
Related China Bus News