Yutong T7 Delivered Impressive Performances in 2016
2017-01-05 Author: Source:www.chinabuses.org
Summarize:Making its debut in May, 2015, Yutong T7 was targeted at the high-end passenger transportation market, meeting the growing demands for business reception, passenger transportation and governmental services
www.chinabuses.org: Making its debut in May, 2015, Yutong T7 was targeted at the high-end passenger transportation market, meeting the growing demands for business reception, passenger transportation and governmental services.
Soon after its debut, Yutong T7 appeared at China's V-Day Parade in 2015. On September 23 in the same year, Yutong T7 was chosen as the carrier for Chinese premier Li Keqiang when he conducted an investigation in Henan. At Shanghai Cooperation Organization Premiers' Meeting, Premier Li once again took a ride with Yutong T7.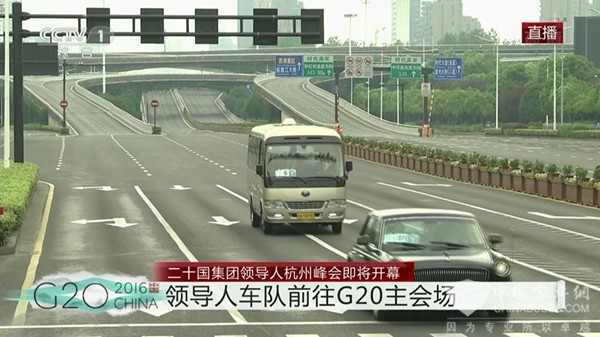 Thanks to its frequent appearance at a host of high-profile events, Yutong T7 was awarded as the Business Vehicle for Government Procurement in early 2016. Later, 35 units Yutong T7 appeared at China's annual NPC and CPPCC sessions, winning wide media and public attention. At Bo'ao Forum for Asia and Hangzhou G20 Summit, T7 was another eye-catcher and raised many state officials' eyebrows. Shouqi Group and BAIC Group, two major players in Beijing's high-end passenger transportation market, expressed their satisfaction with the unparalleled performance and classy appearance of T7.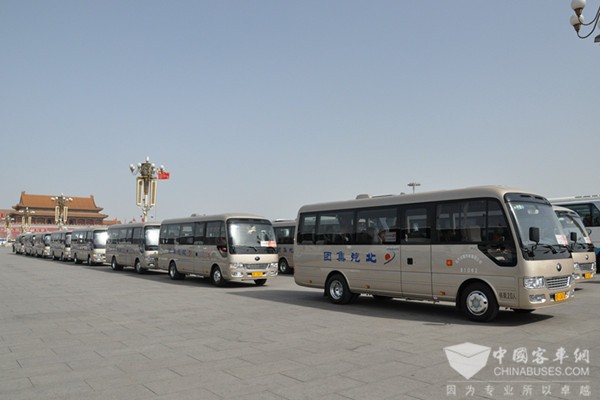 In 2016, apart from the State Council, the Ministry of Public Security, many provincial governments, including Guangdong, Zhejiang, Jiangsu, Shandong, Hebei, Xinjiang, and Tianjin all placed orders on Yutong for T7. At the beginning of 2017, Yutong T7 won the Most Innovative Commercial Vehicle of the Year in China and the Vehicle of the Year.
Editor:ida
Related China Bus News