10,000 Units King Long Minivans Work Smoothly in Bolivia
2016-12-26 Author: Source:www.chinabuses.org
Summarize:On December 22, the general distributor of King Long minivans in Bolivia arrived in Xiamen, attending 2016 King Long Bolivia Business Meeting It won King Long's Excellent distributor and placed another order of 410 units new vehicles at the meeting
www.chinabuses.org: On December 22, the general distributor of King Long minivans in Bolivia arrived in Xiamen, attending 2016 King Long Bolivia Business Meeting. It won King Long's Excellent distributor and placed another order of 410 units new vehicles at the meeting.
Simon Xie, Overseas Sales & Marketing Director of King Long, delivered a speech at the meeting, saying that its distributor has done a superb job in promoting the presence of King Long in the country.
In 2012, King Long and its local distributor of minivans in Bolivia set up strategic cooperative ties. Since then, King long has been maintaining a fast growing momentum. From 2014, the bus brand has been ranking the first place in Bolivia's minivan market for three consecutive years. To date, with an accumulated sales volume of nearly 10,000 units minivans, King Long has taken a market share of over 40% in the minivan market Bolivia.
Bolivia is the largest land-locked country primarily covered by highlands in South America. La Paz, the capital city of Bolivia, with an altitude of 3,577 meters above the sea level, is the highest capital above the sea level in the whole world. In this country with a population of 11 million, King Long has long become a well-recognized bus brand among the local citizens.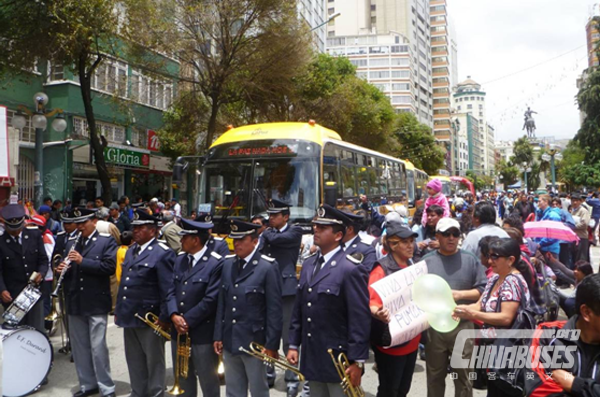 Editor:ida
Related China Bus News